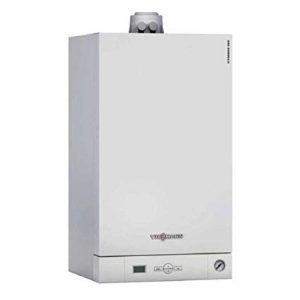 Vaillant EcoTEC Plus 825 Combi Boiler [Erp – 25kW] best price. It's no secret that in this day and age boilers are not cheap. Actually, they were never cheap, even back in the earlier days. For that reason people always shop around to see where the lowest prices can be found in an attempt to take at least some sting out of the price of a brand-new boiler. And rightfully so. Some great savings can be made by taking some time to shop around and hunt down the best deals. Which brings me to the Vaillant EcoTEC Plus 825.
The A-rated Vaillant EcoTEC Plus 825 offers excellent efficiency (almost 90%). The central heating output is 18.3kW, and the hot water out put, as mentioned above, is 25kW. This combi boiler is adequate for a small to average sized home consisting of 2 – 3 bedrooms and one wash room. It can also manage over ten radiators, and doesn't need a hot water cylinder or cold tank to function. The guarantee period is 5 years.

The cheapest price we found for the Vaillant EcoTEC plus 825 can be found at the following link [Cheapest Vaillant EcoTEC Plus 825 Combi Boiler]. There are various options available for purchase. The choice to purchase just the "boiler only" is an option, or can be accompanied by an additional flue kit (if required). Available flue kits with this model are: Standard horizontal (ecoTEC 100mm) and the vertical kit.
There's also more optional add-ons, including Magnaclean Sludge cleaning kit, and the choice between two timers, Salus wireless or analogue. As well as the 825 EcoTEC, there are many other combinations boiler models to choose from at very good prices in comparison to what other companies are offering, including the Vaillant 832 and 838, Viessmann Vitodens, Potterton Titanium, Worcester Greenstar and Baxi (Platinum, EcoBlue, Duo-Tec). All prices include VAT and come with free delivery.